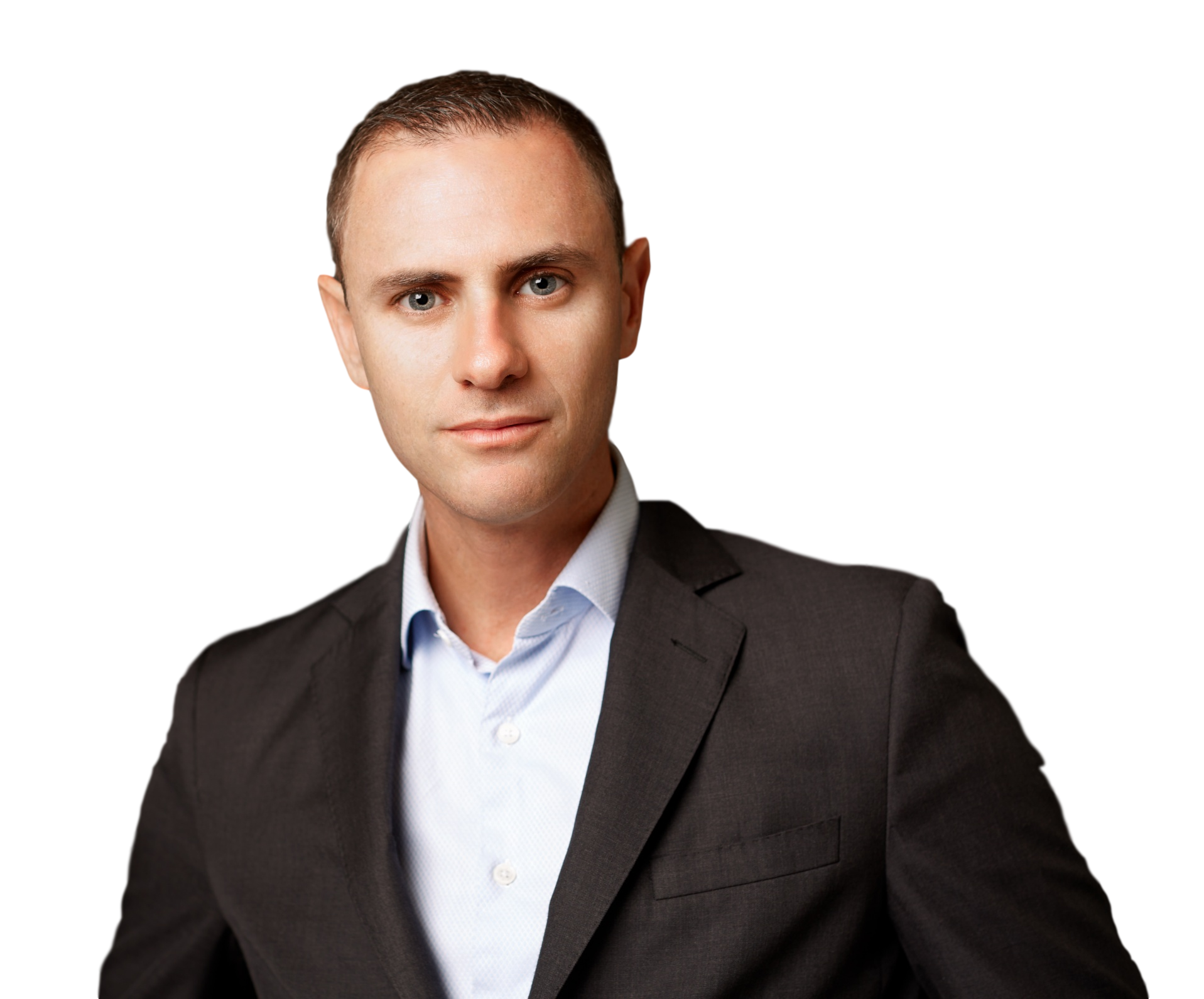 Grant Simpson has been leasing and selling commercial real estate for over a decade, this follows a highly successful career in retail and sales management.
With an extensive sales and marketing knowledge founded upon almost a decade of experience at Harvey Norman and the Super Retail Group, Grant possesses expertise in high level customer service provision and delivery of client satisfaction.
Grant's business background serves as an effective tool in establishing and maintaining highly personalised relationships with clients, whilst his attention to detail and acute understanding of business operations aid in the delivery of consistent positive outcomes. Grant is dedicated to sourcing the right property for each of his clients, delivering tailored property solutions which are evidenced in the results he obtains.
Grant holds a number of key achievements in the commercial real estate arena, including the completion of over 800 transactions since founding The Commercial Guys. Some of his memorable and notable transactions are: 
 – Leasing of the Hastings Deering Lear Jet Drive, Caboolture site
 – Sale of the strip shopping centre at Glenmay Court, Morayfield 
 – Sale of the Iconic Rudds Corner, Caboolture ( Where Starbucks now is ) 
 – Leasing and Selling of numerous tenancies and lots in North Lakes Specialist Medical Centre
 – Leasing sites to 99 Bikes, School Locker and Harvey Norman
Grant enjoys working with developers like Harvest Property Group, Re-Grow Capital and the Comiskey Group.
One of Grant's favourite long plays is helping clients purchase and reposition ( or reposition if already owned ) properties in the market. He worked with both sellers and buyers during the phases of selling 9 North Shore Drive, Burpengary for $1,050,000.00, working with the new owner carrying out various cosmetic upgrades to the property, leasing out the property and then facilitating the sale for $2,060,000.00 some 12 months later.  Would you like to work with Grant next? 
Bringing a fresh perspective to the ever-evolving commercial property arena, Grant is enthusiastic and passionate about commercial real estate.
– Founder and Partner of The Commercial Guys
– Licensed Real Estate Agent: 4478526
– A Commercial Guy since: The very beginning
Want to know what makes Grant special, click below to see his business partner explain…